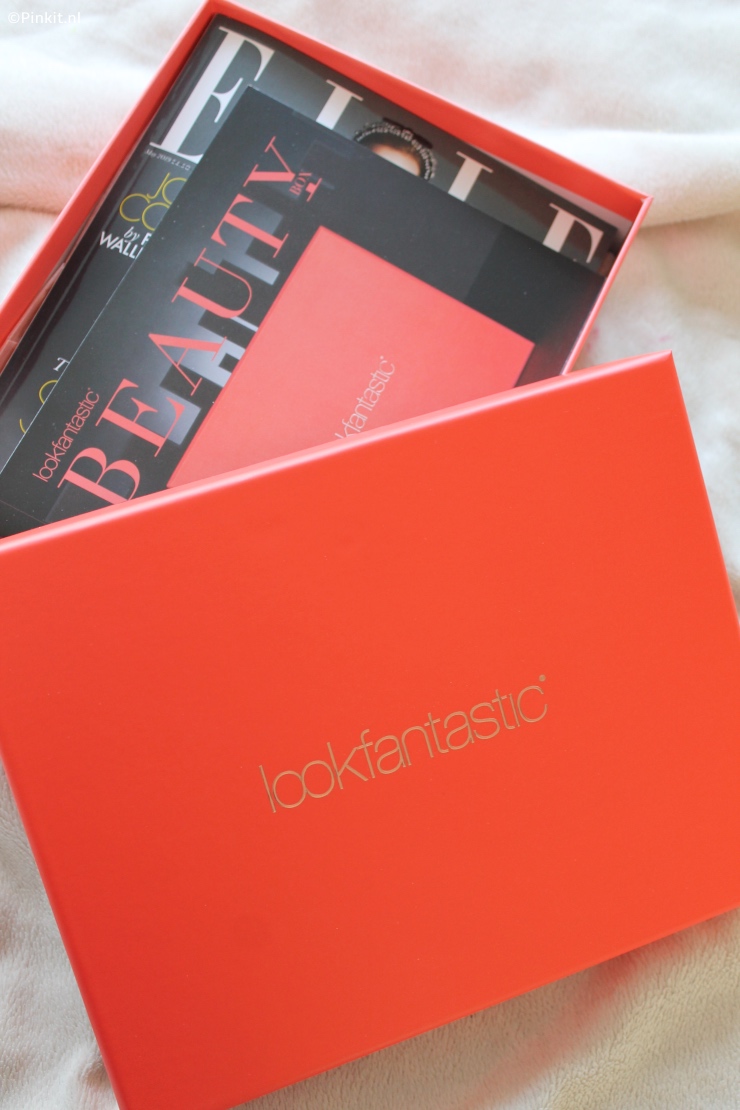 Vorige week kreeg ik een e-mail met daarin de melding dat de nieuwe Lookfantastic Beauty Box mei 2019 editie onderweg was. Er is gewoon alweer een maand omgevlogen! Ik heb nog geen spoilers gezien en ben super benieuwd welke producten er deze maand in zitten….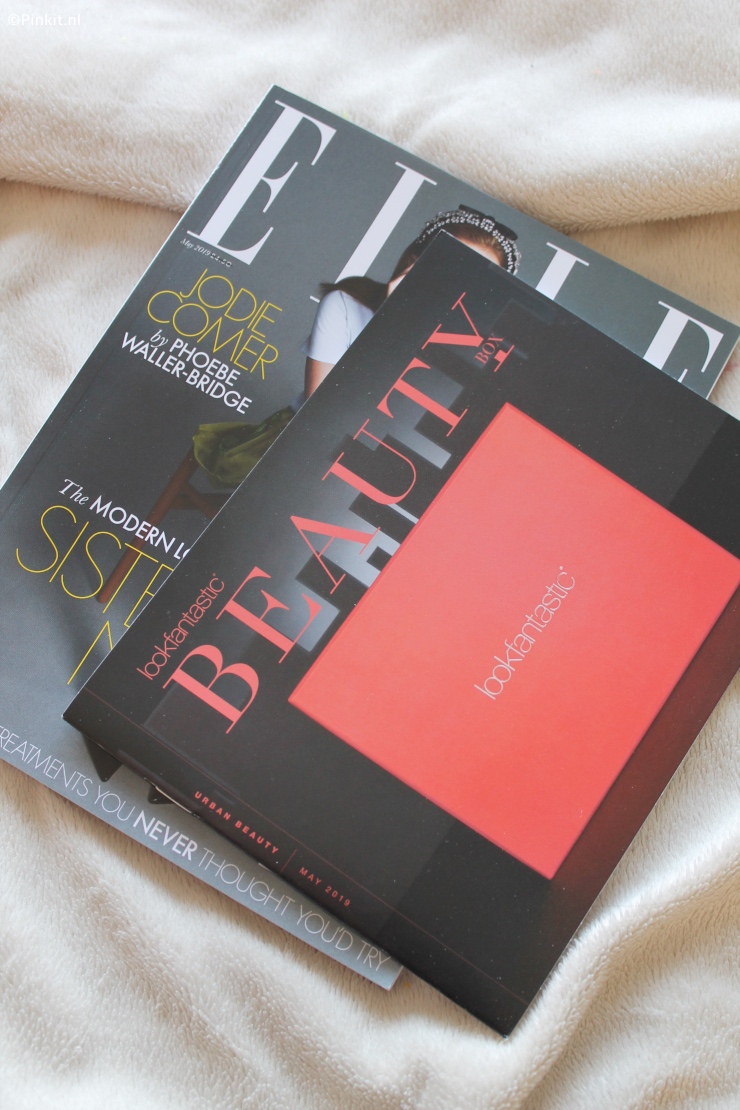 Lookfantastic Beauty Box vanaf €15,50 per maand te bestellen via LookFantastic.nl
"For the month of May, we're delving into all things "Urban Beauty" and looking at how our beauty routines are affected by life in the big city. Whether it's skincare solutions to keep your skin feeling fresh or a makeup routine that can be applied on the commute, we're helping you survive a spring in the city. This month's magazine looks at the anti-pollution skincare trend, and the key ingredients to help detox your skin, as well as sharing our favourite ways to create a safe heaven at home. We're ambracing city life to the fullest this May."
Mocht je nog niet bekend zijn met de Beauty Box van LookFantastic, elke editie bestaat uit diverse full size en deluxe samples. Ook ontvang je er het ELLE tijdschrift bij en een boekje met alle informatie en wat leuke tips. Elke Beauty Box heeft een bepaald thema en daar zijn de producten ook op afgestemd.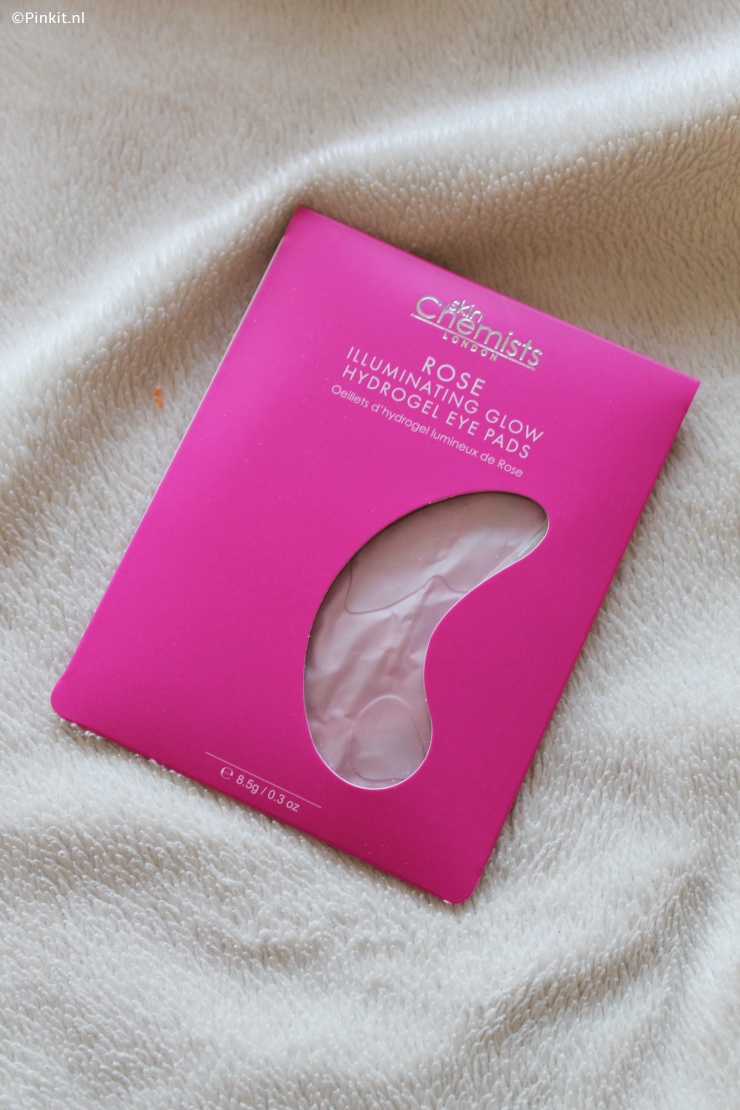 Skinchemist Rose Illuminating Glow Hydrogel Eye Pads (waarde £6,99)
"Hydrate and refresh the delicate skin under your eyes with the Hydrogel Eye Pads. Enriched with ultra-hydrating Hyaluronic Acid and powerful antioxidants, they work to lift, tone and brighten under eyes for a wide awake finish. Perfect for tired eyes or for treating fine lines and wrinkles around the eyes area."
De huid onder mijn ogen kan altijd wel extra hydratatie gebruiken en daar zijn dit soort pads super fijn voor. Terwijl ik dit artikel schrijf heb ik ze ook aangebracht, het voelt vooral lekker verkoelend aan.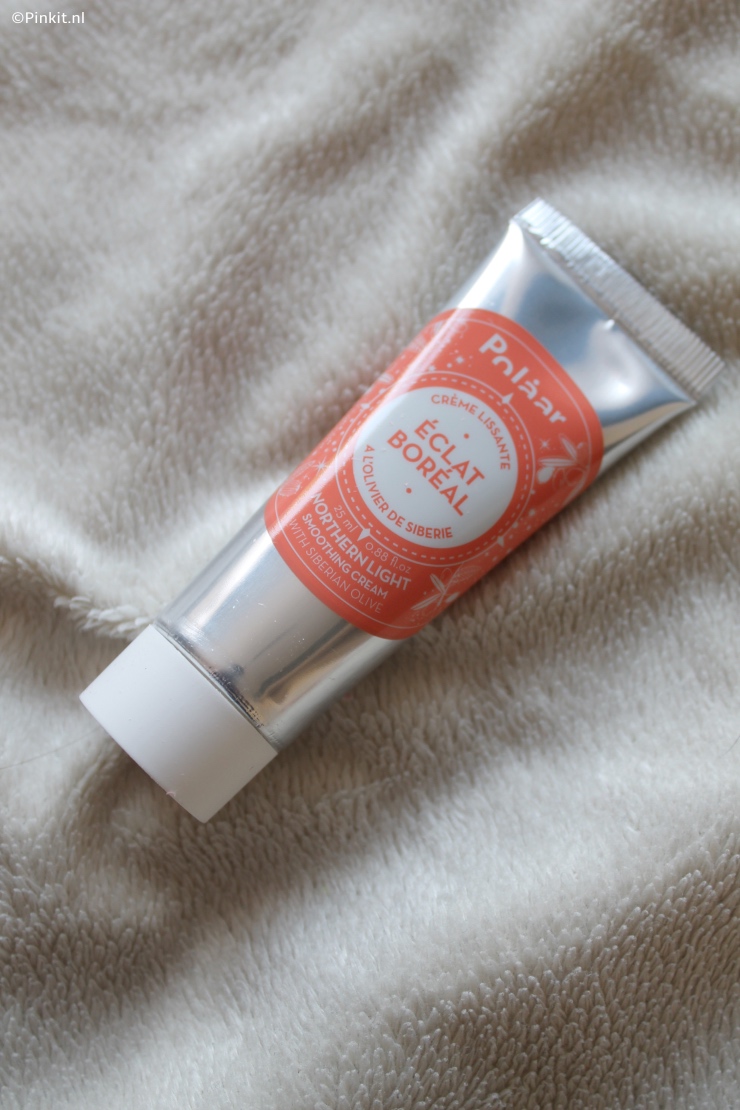 Polaar Nothern Light Cream (waarde £17,50)
"Reveal a radiant and flawless complexion with Polaar's Northern Light Soothing Cream. Harnessing the powers of the Siberian Olive Tree, a shrub rich in 108 bioactive elements and a high concentration of Vitamin C, this cream offers anti-oxidant properties, helping to protect the skin from the impacts of pollution. Combined with 100% natural polar berry extracts, the creamy formula boosts radiance and encourages the regeneration of cells."
Dit klinkt veelbelovend! Het is een luxe sample met een behoorlijke waarde, deze crème ga ik zeker eens proberen, al ben ik momenteel wel eerst andere producten aan het testen.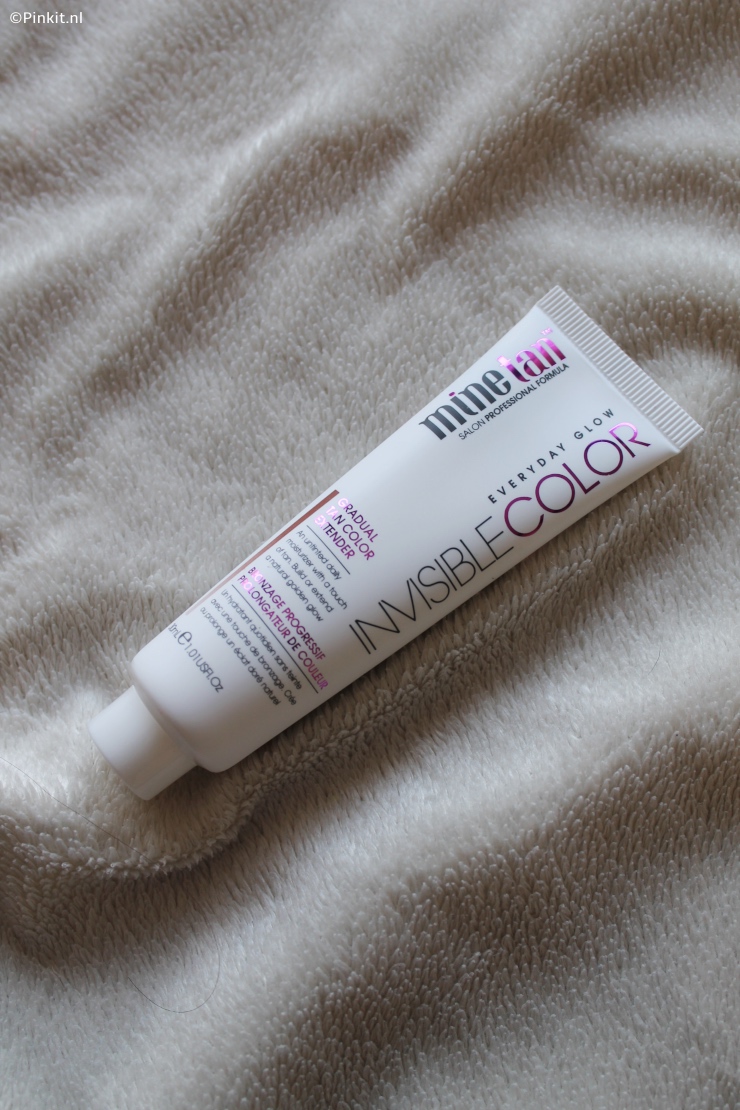 Minetan 3 in 1 Gradual Tan Lotion (waarde £5,99)
"Give skin a gorgeous glow with this gradual tanning lotion. A gentle and non-sticky formula, this lotion builds up natural-looking, glowing colour. Rich in naturally derived tanning agents, multivitamins and Aloe Vera, this self-tan moisturises, extends the length of tan an soothes dry skin.
Met deze lotion kan je dus een lichte gebruinde kleur opbouwen en onderhouden. Ik dacht eerst dat het een self-tan was, maar dan heb je niet zoveel aan een luxe mini 😉 Binnenkort ga ik weer een zelfbruiner gebruiken en als "onderhoud" kan ik dan mooi deze lotion proberen.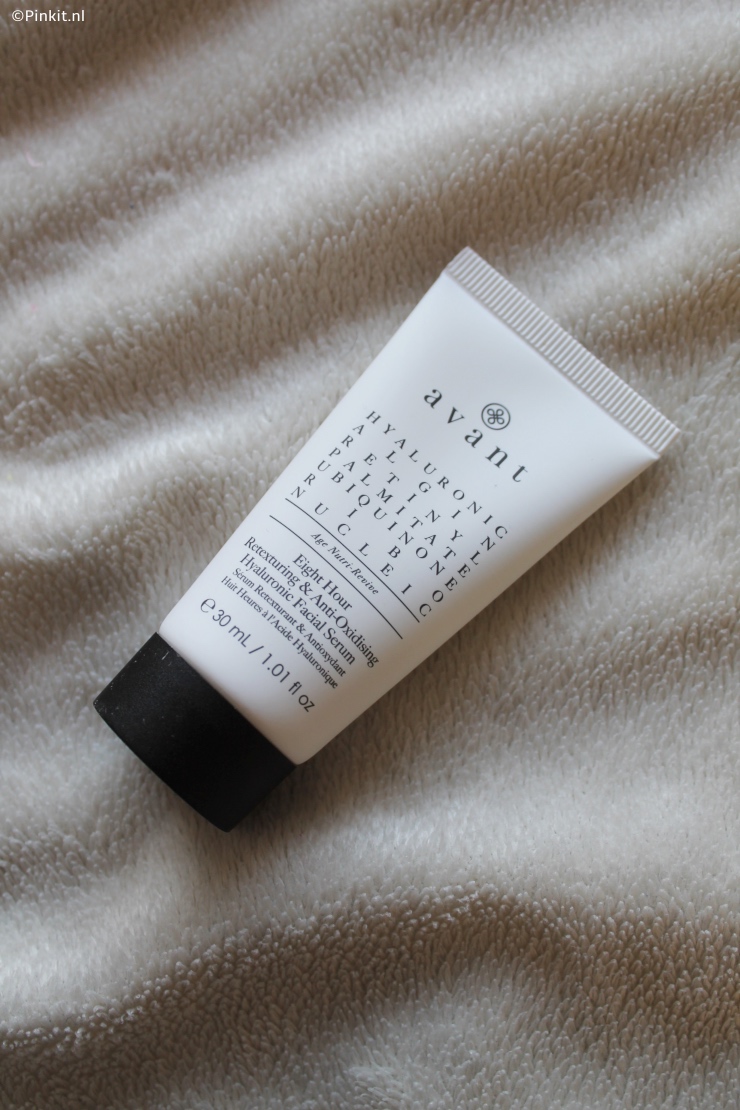 Avant Skincare 8 Hour Anti-Oxidising And Retexturing Hyaluronic Facial Serum (waarde £89)
"Rediscover skin's youth with this intensive serum that protects against external aggressors while addressing signs of ageing. This Hydrating serum nourishes skin from within and combats imperfections, leaving skin moisturised and radiants. Hyaluronic Acid Moisturises the skin, plumping the complexion, while Lipoic Acid had antioxidant properties that improve the skin's texture and strengthen the skin's barrier"

En dan de klapper uit Lookfantastic Beauty Box! Dit serum heeft een behoorlijke waarde, ik had nog nooit eerder van het merk Avant gehoord. Ik ben even gaan Googlen en het is inderdaad een high-end merk. Wat ik dan wel apart vind is dat dit product met 30ml word afgebeeld in een pompflacon i.p.v. een tube. Ook dit product ga ik binnenkort gebruiken, ben wel benieuwd wat het voor mijn huid gaat doen.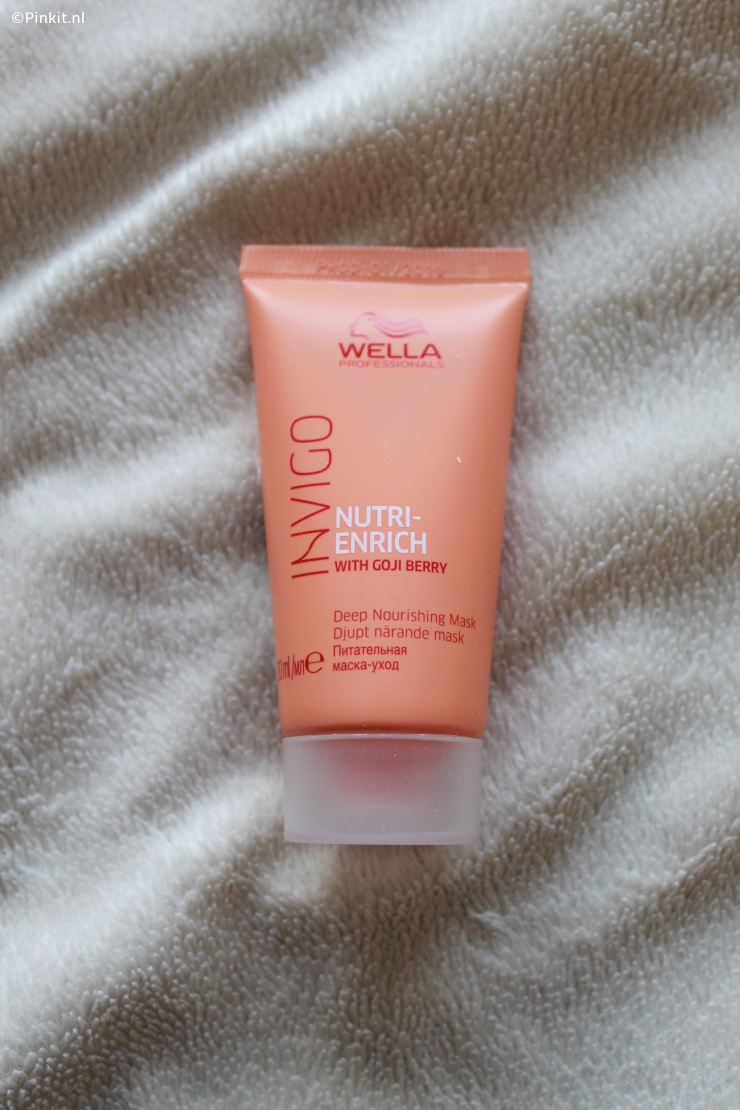 Wella Professionals Invigo Nutri-Enrich Deep Nourishing Mask (waarde £2,78)
"Breathe life into dry and damaged locks with this ultra-nourishing formula that gives hair a new lease of life. Enriched with Wella's Nutr-Enrich Blend Complex, this deep conditioning mask contains Vitamin E to hydrate each individual strand. A city-living essential, this mask protects hair from further stress and frizz, ensuring that hair is revitalised and vibrant."

Een haarmasker is bij mij altijd welkom! Vorig week heb ik een flink stuk van mijn haar laten afknippen en laten verven. De producten van Wella ken ik wel, maar heb er zelf nog nooit zoveel van geprobeerd. Dit formaat is precies groot genoeg om 3-5 keer te gebruiken (gok ik, misschien wel vaker).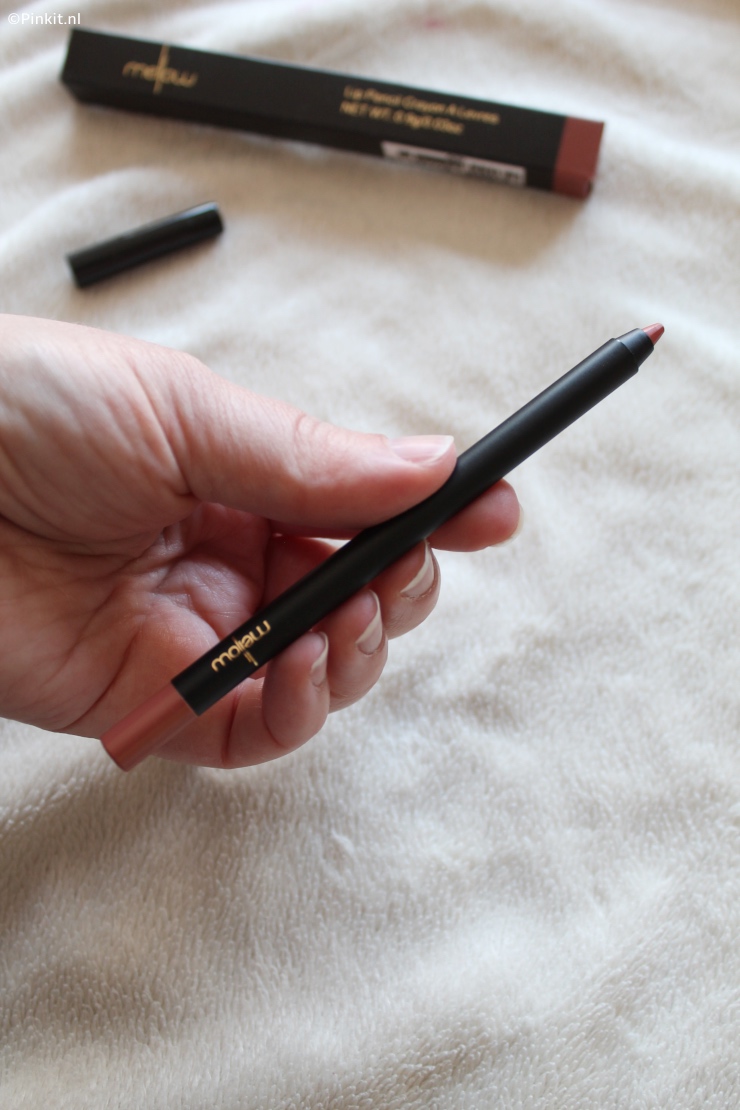 Mellow Gel Lip Pencil Aria (waarde £10,50)
"Define your lips with this soft and natural nude gel lip pencil. With a formula that glides effortlessly onto lips, this long wearing lip liner delivers a rich, matte finish. An on the go essential that provides a transfer-proof, creamy base for your lipstick."

Ik draag redelijk vaak roze nude lipsticks en daar past deze lip liner goed bij. Mellow heb ik vorig jaar ontdekt en het is een leuk, betaalbaar merk.
Helaas was dit alweer de inhoud voor deze maand, maar ik ben er wel heel blij mee! De waarde ligt sowieso ver boven het bedrag dat ik betaald heb en de producten zijn ook bruikbaar. Ik had een Lookfantastic Beauty Box abonnement voor 6 maanden en die zijn helaas afgelopen, maar omdat ik deze box zo leuk vind heb ik het abonnement verlengd!

Misschien ook interessant om te lezen:
MOODMatcher Liquid Matte Pink Passion & Miss Mauve
Beauty Kitchen Free Form Verzorgingslijn
Diverse producten van Makeup Revolution