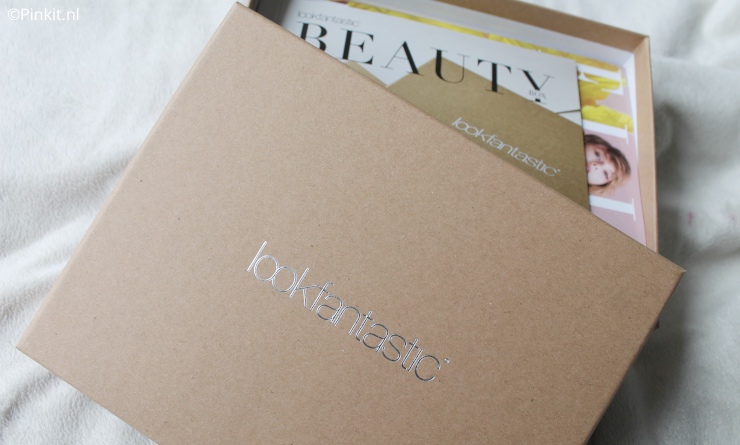 Een paar dagen geleden kwam de nieuwe LookFantastic Beauty Box binnen, helaas moest ik weer even geduld hebben wat betreft het unboxen. De inhoud van deze maand heb ik -gelukkig- nog nergens voorbij zien komen, dus ik ben heel erg benieuwd wat er allemaal in zit….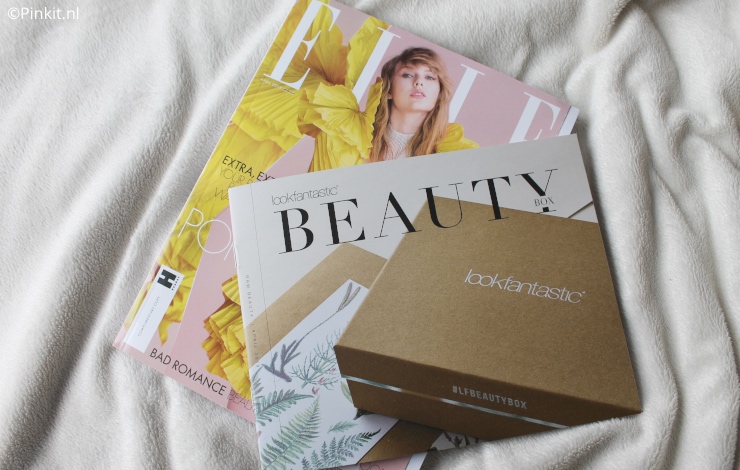 LookFantastic Beauty Box vanaf €15,50 per maand te bestellen via LookFantastic.nl
"Focusing on organic, natural and botanical beauty, we're taking an eco-mindful approach to our makeup and skincare. In this magazine, we're exploring two natural and powerful ingrediënts making waves in the skincare industry, and sharing an edit of some of our favourite eco-conscious natural makeup brands. Discover our recipe for an immune boosting smoothie bowl and our suggestions for three small changes to make your daily life that little bit more sustainable."
Mocht je nog niet bekend zijn met de Beauty Box van LookFantastic, elke editie bestaat uit diverse full size en deluxe samples. Ook ontvang je er het ELLE tijdschrift bij en een boekje met alle informatie en wat leuke tips. Elke Beauty Box heeft een bepaald thema en daar zijn de producten ook op afgestemd.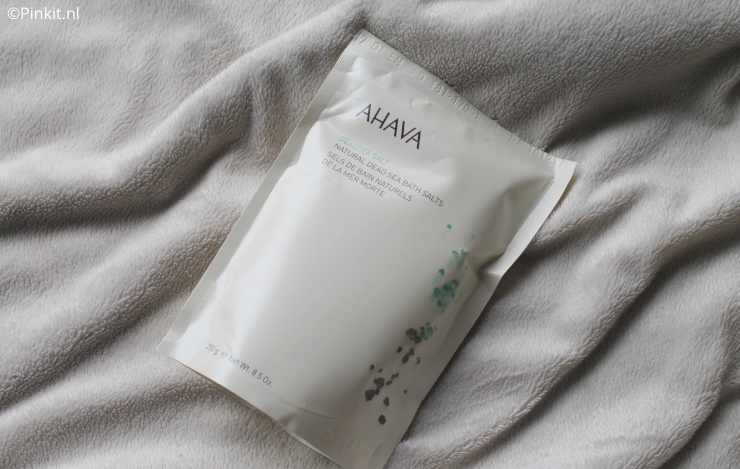 AHAVA Natural Dead Sea Bath Salts (waarde £7)
"Expierence the ultimate restorative soak with these natural Dead Sea bath salts. Enriched with over 21 essential skin-friendly minerals, these salts can help to replenish skin and relieve muscle tension and inflammation whilst simultaneously softening and hydrating skin. Containing Magnesium, Calcium and Ptassium, this soak promotes a restful night's sleep. Immerse yourself in the Dead Sea's healing waters with this spa like salt soak that detoxifies and hydrates."

AHAVA maakt hele fijne en vooral mooie producten, met dit product ben ik erg blij ook al hebben wij geen bad. Je kan ook een beetje badzout gebruiken in een voetenbad, op die manier ga ik hier lekker van genieten.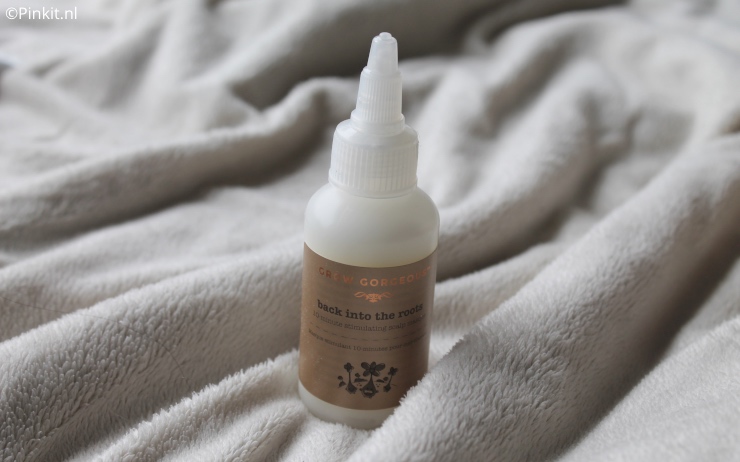 Grow Gorgeous Back Into The Roost (waarde £6)
"Revive tired and flat hair with this 10-minute miracle-worker that will add a boost of life into the roots. This stimulating scalp mask revitalises the scalp, lifts the roots so your hair appears bouncy and voluminous. Infused with Burdock Root, Hyaluronic Acid, vitamins and Caffeine, the mask creates a cooling sensation whilst creating a fuller and thicker appearance of hair. This paraben and sulphate free formula will leave hair light, clean and bouncy."
De producten van Grow Gorgeous heb ik wel eens online voorbij zien komen, leuk om te producten! Dit product is een haarmasker en die ga ik van de week gelijk uitproberen, maar haar kan wel wat extra liefde/verzorging gebruiken.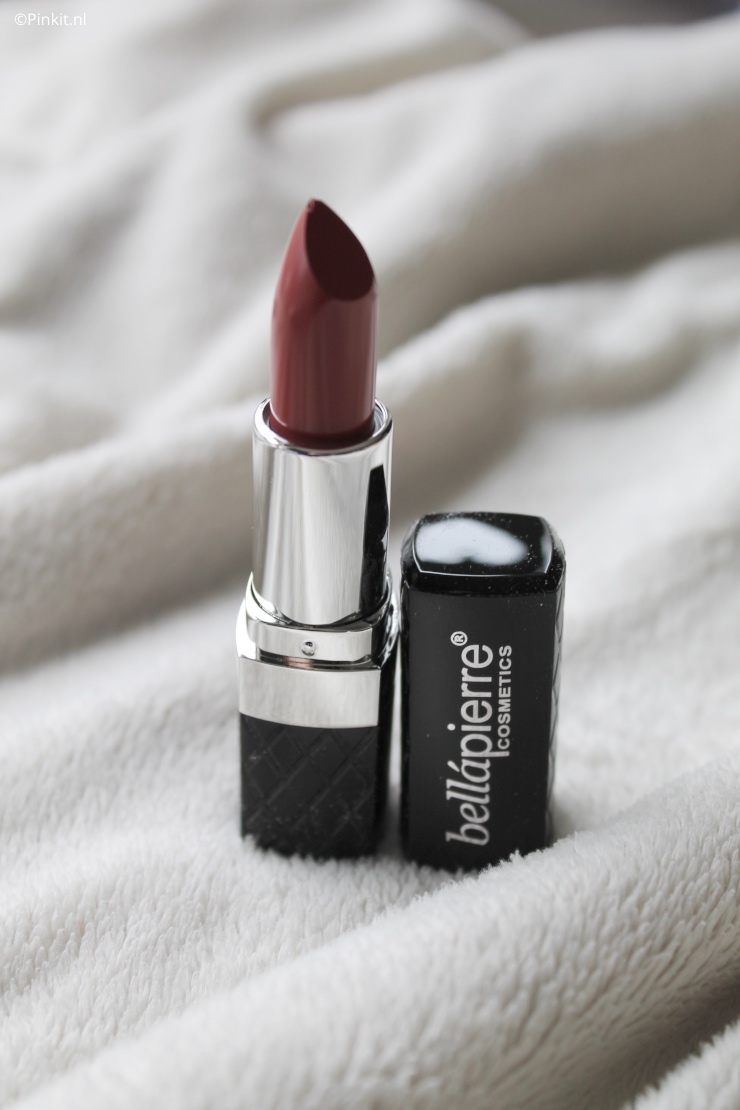 Bellápierre Mineral Lipstick in Envy (waarde £16)

"Enhance the lips with this your-lips-but-better shade of pink. A mineral lipstick formulated with natural waxes and mineral pigments, this smooth and silky 100% natural formula delivers long-lasting colour without drying lips."
Oehh wat een prachtige lipstick! Ik heb de producten van Bellápierre leren kennen door diverse beauty boxen, een mooie lipstick is bij mij altijd welkom #lipstickjunkie.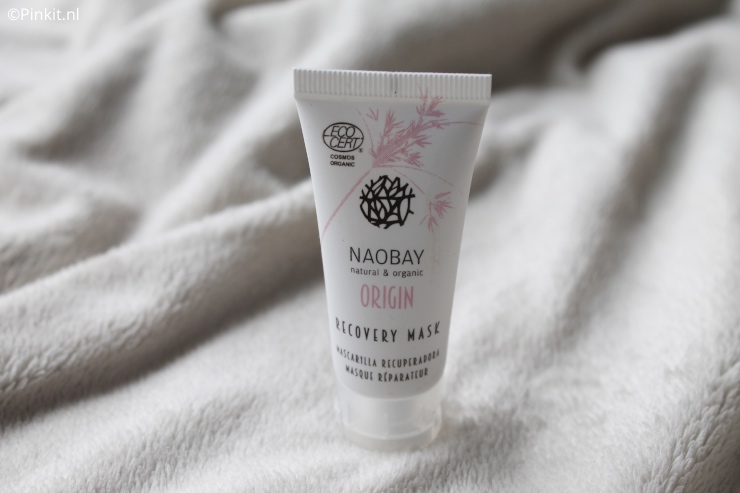 Naobay Recovery Mask Sensitive Skin (waarde £4,95)
"Created for sensitive skin, this recovery mask from NOABAY contains softening and refreshing Orange floral water, Vitamin E and moisturising ingredients such as Rice, Poppy and Tigernut oil to restore fatty acid levels in the skin. Ideal for soothing inflamed skin, this mask contains zinc oxide which helps to enhance the skin barrier and reduce redness. With 98,7% of the ingredients from natural origins and over 30% derived from organic farming methods, this mask is a natural skincare wonder."
De beschrijving van dit NAOBAY masker klinkt al veelbelovend, het is een luxe mini die ik zeker ga gebruiken. Hopelijk merk ik wat van alle beloftes, mijn huid kan dat zeker wel goed gebruiken.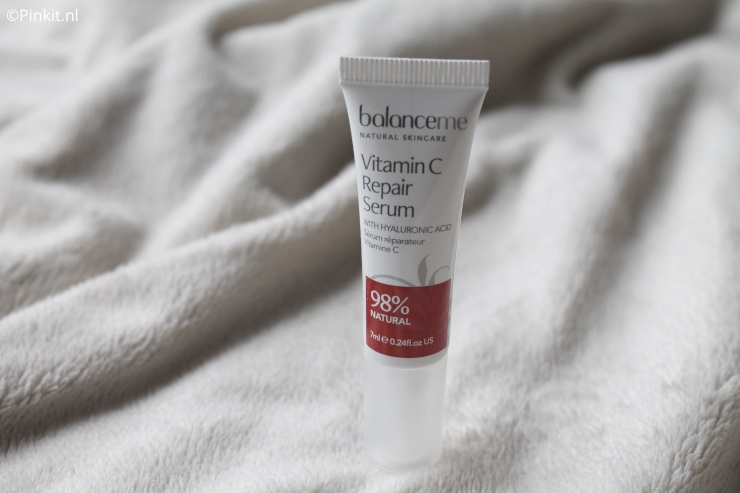 Balance Me Vitamin C Repair Serum (waarde £11)
"Combat anti-ageing and hyperpigmentation with this Vitamin C infused repairing serum. Containing stabilised Vitamin C and Melavoid, this serum works to reduce skin pigmentation and calm inflamed skin, leaving the complexion soft and radiant."
Een serum met vitamine C, is bij mij ook altijd zeer welkom. Ik ben volgens mij nog niet bekend met het merk Balance Me, ook dit product ga ik binnenkort lekker gebruiken.
En dit was de inhoud alweer van de LookFantastic Beauty Box april editie. Alle producten passend goed bij het thema en het zijn ook echt producten die ik zal gaan gebruiken. Ik ben weer erg tevreden over de inhoud van deze box en kijk al uit naar die van volgende maand.

Misschien ook interessant om te lezen:
MOODMatcher Liquid Matte Pink Passion & Miss Mauve
Beauty Kitchen Free Form Verzorgingslijn
Diverse producten van Makeup Revolution