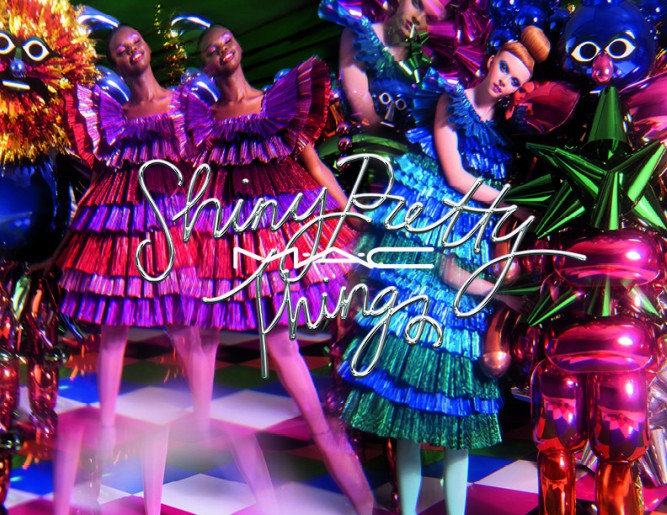 Donderdag was ik samen met Mariska aanwezig bij de preview van MAC Holiday Collection – Shiny Pretty Things. Tijdens deze preview was het mogelijk alle producten van dichtbij te bekijken, te swatchen en te proberen. Het is wederom zo'n prachtige collectie dat ik dit nieuwtje natuurlijk ook met mijn volgers en lezeressen wil delen.
MAC Shiny Pretty Things Holiday Collection
"This holiday break from the everyday and take a technicolour trip in an all-new shiny, pretty, kaleidoscopic collection. More is more – so lose yourself in bauble-bright, hallucinatory hues built to party, including Shiny Pretty Shadow – High-intensity pressed glitter eye shadows created for major sparkle."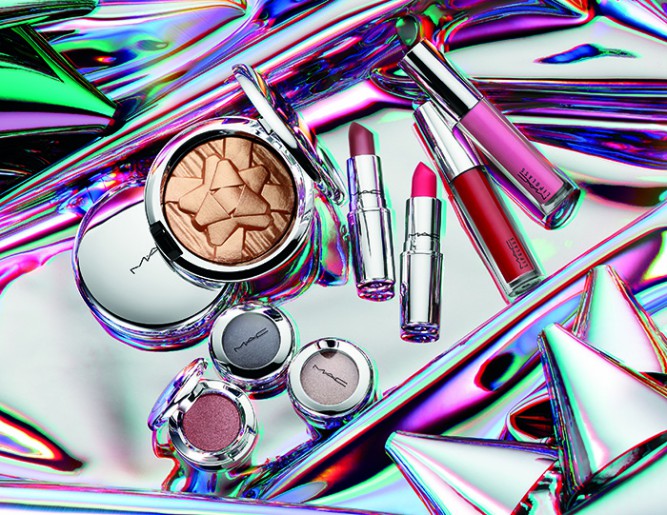 Lipglass €14,50 – Lipstick €19,50 – Dazzleliner €20,00 – Extra Dimension Skinfinish €32,00 – Shiny Pretty Shadow €23,00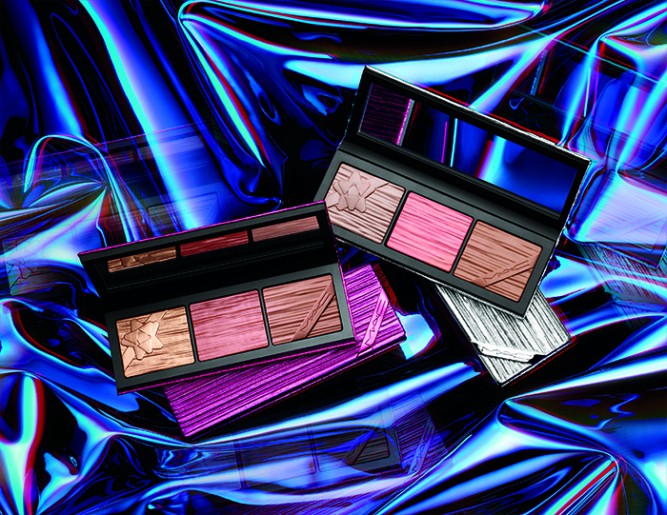 Face Compacts €39,50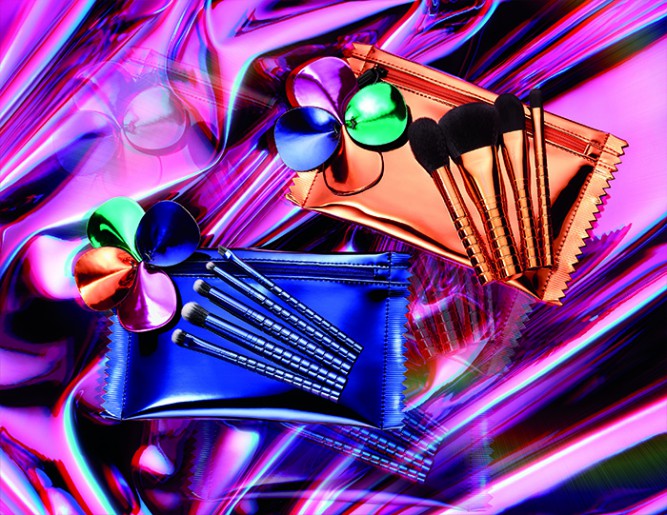 Brush Party €49,50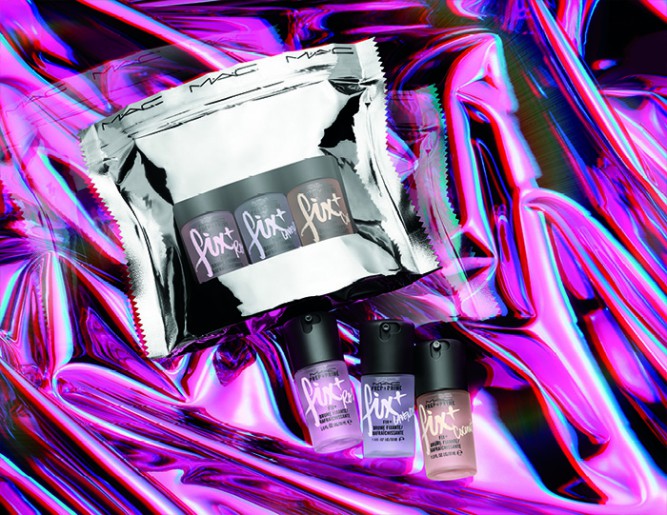 Shiny Pretty Things Fix+ Party Pack €29,50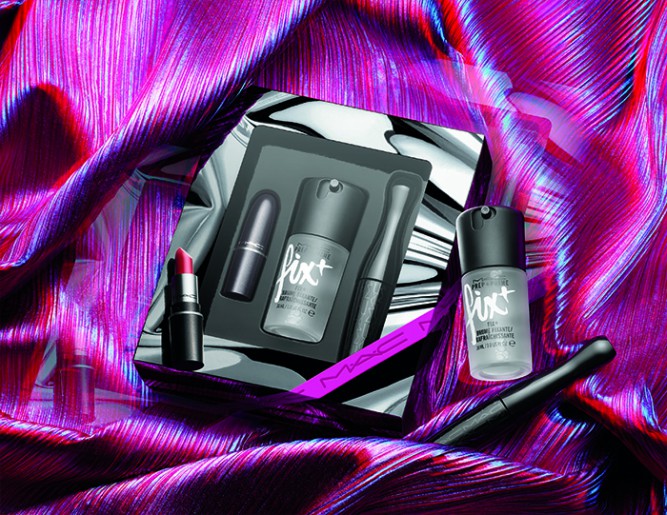 All Starts Kit €29,20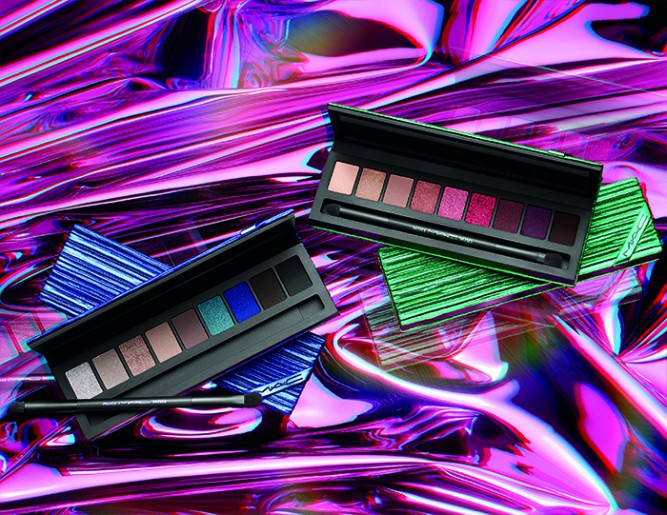 Eye Party €33,50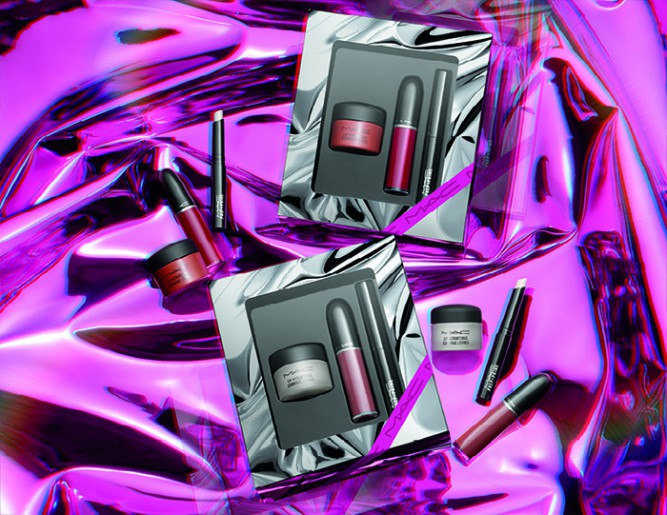 All Starts Kit €29,20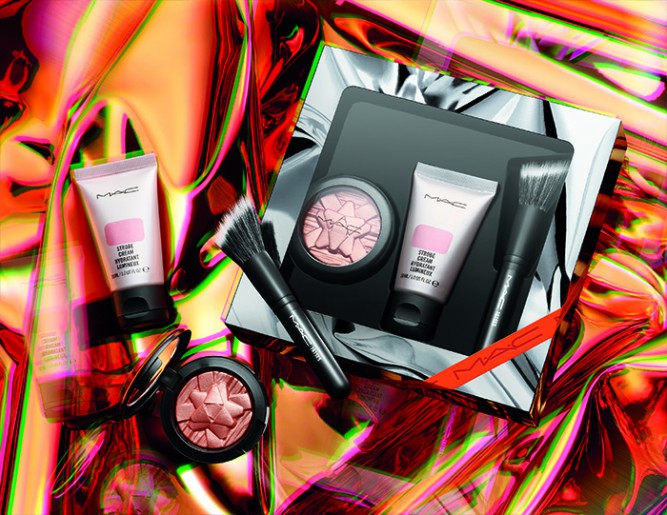 Glow Getter Kits €39,50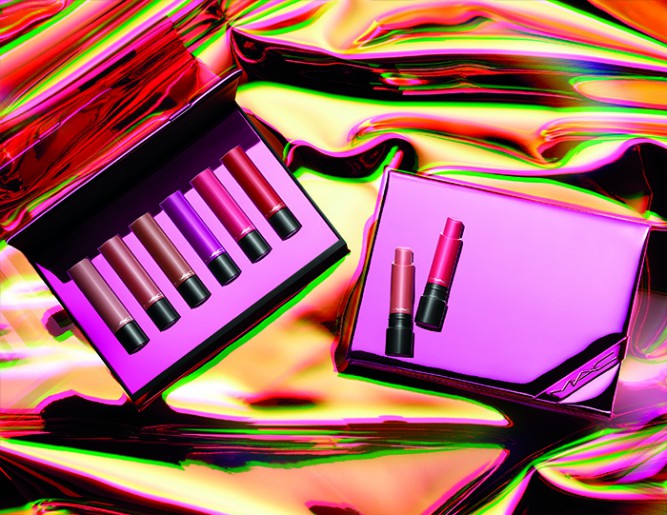 Sweet Assortments Liptensity €69,50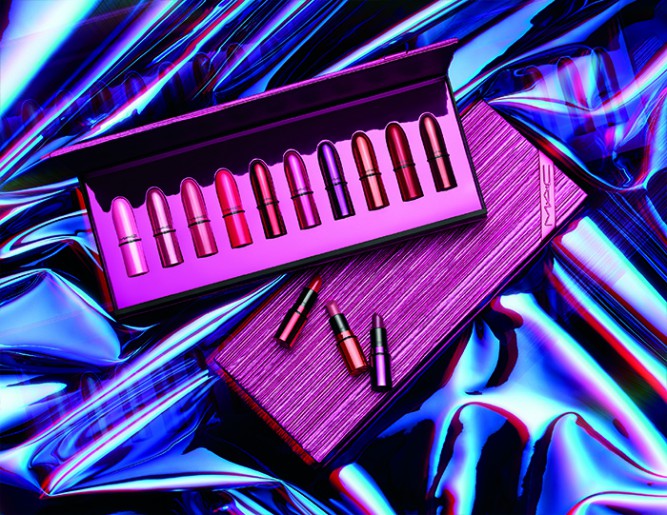 Sweet Assortments Lipstick Kit €75,00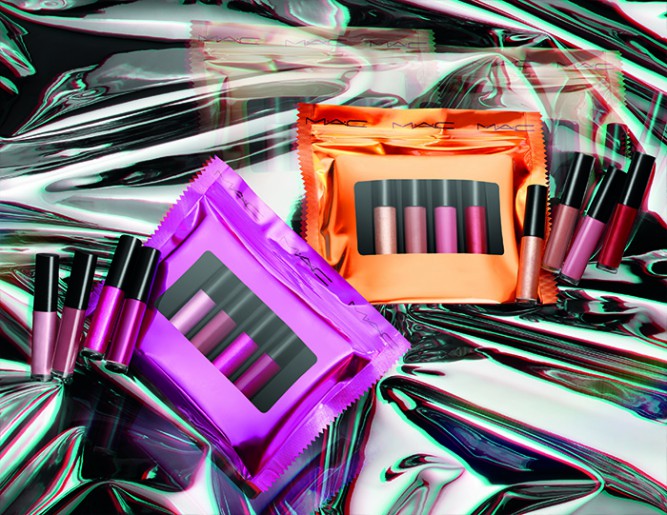 Party Favours Mini Lipglosses €29,50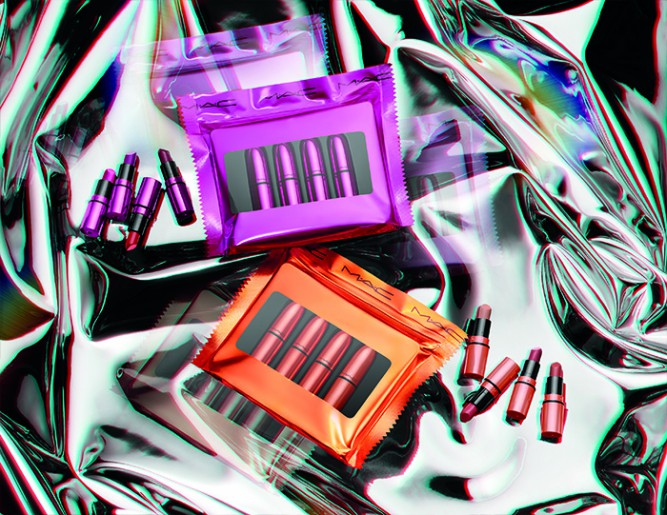 Party Favours Mini Lipsticks €29,50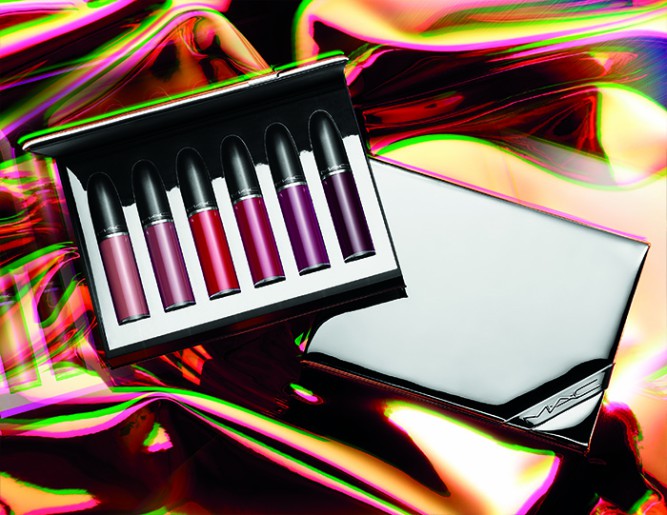 Sweet Assortments Retro Matte €69,50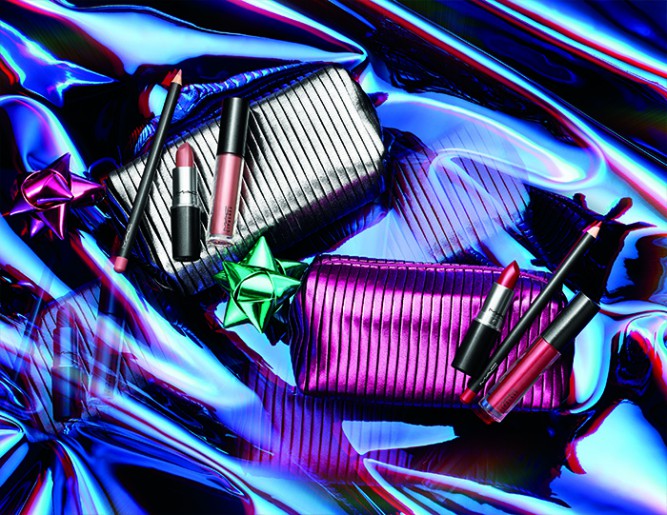 Goody Bags Lips €39,50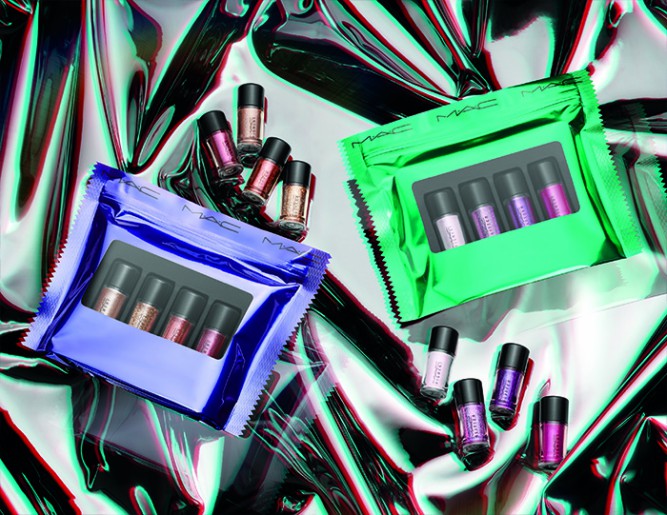 Party Favours Mini Glitters & Pigments €29,50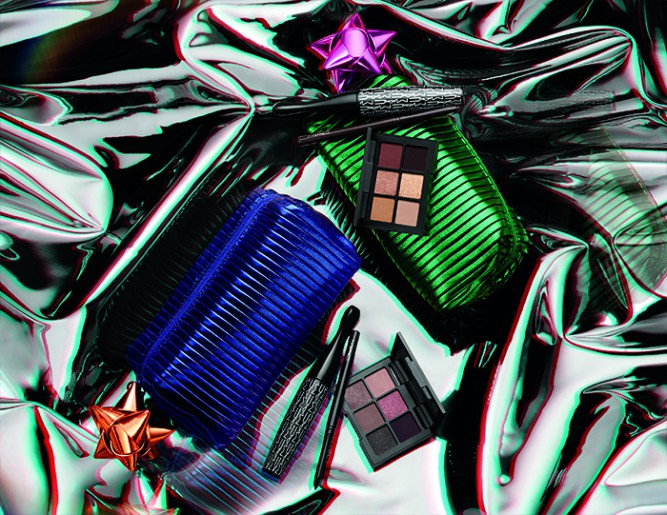 Goody Bags Eyes €39,50
Tijdens de MAC Shiny Pretty Things preview heb ik zelf ook nog wat gekocht, ik laat binnenkort zien voor welke set ik ben gegaan. Momenteel is de MAC Shiny Things Holiday Collection al verkrijgbaar bij de Bijenkorf en vanaf 8 november bij andere MAC verkooppunten.